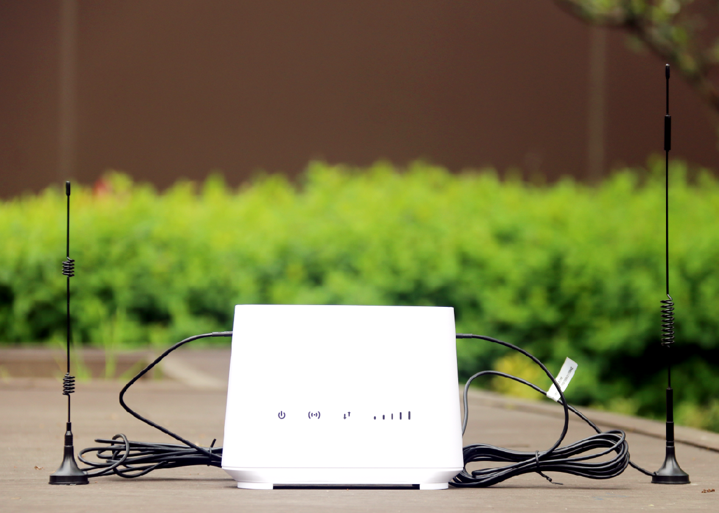 TR200
---
The first cloud SIM CPE in the world:
Introducing the TR200, the first cloud SIM CPE in the world. With our innovative cloud SIM technology, you can enjoy high-quality whole-house WiFi coverage without needing a SIM card. Say goodbye to the hassle of setting up networks and save on costs. The TR200 supports multi-operator networks and intelligently selects the best one for a seamless online experience. Get ready for a new level of connectivity with the TR200.
The wireless signals are available in two frequency bands, namely 2.4 GHz and 5 GHz. The 2.4 GHz frequency offers excellent penetration capabilities, making it ideal for long-distance signal transmission. On the other hand, the 5 GHz frequency provides faster wireless rates, making it suitable for applications such as high-definition movies, online live broadcasts, and gaming. Additionally, the device can support up to 32 terminal devices connecting to the network simultaneously, catering to scenarios like home and office use. Furthermore, the device also offers the convenience of a built-in battery (optional), allowing for outdoor usage in scenarios where power is unavailable.
Bands & Capability: Bands & Capability:

4G FDD LTE: B1/B2/B3/B4/B5/B7/B8/B12/B13/B17/B25/B26/B28/B664G TDD LTE:B38/B39/B40/B41
WCDMA/HSPA:B1/B2/B4/B5/B8
GPRS/EDGE:B2/B3/B5/B8
Built-in antenna & external antenna options
TR200
Sale price

$199.00
Regular price

$299.99
(/)
Frequently Asked Questions
Here are our most frequently asked questions
WILL I BE STUCK IN A CONTRACT?

Absolutely not! We hate contracts just as much as anyone, if you are unhappy with the service for any reason, you may cancel anytime. 
CAN I USE THIS AS MY PRIMARY INTERNET SERVICE?

Absolutely, and many of our clients do!
WHAT CAN I DO WITH THIS INTERNET DATA PLAN?

Anything you want! Browse, stream videos, video call, etc..  
ARE THERE ANY ADDITIONAL FEES?

Nope! The price you see is the price you pay, no fine print! 
Absolutely! If you have any issues/question reach out to our customer support team at support@5minute5g.com
CAN I CHANGE PLANS AT ANY TIME?